In terms of weather, summer has been a total washout this year so I'm really happy that autumn clothes are filling the shops as we head towards September. I don't really follow fashion and rarely browse high street shops but I do love to follow my favourite brands.
Seasalt
is always, always,
always
my favourite... their clothes never fail to give me the major wanties! My wish list is currently as long as my arm but here are my favourites (the Neya tunic and the Thimble cardy in particular!)....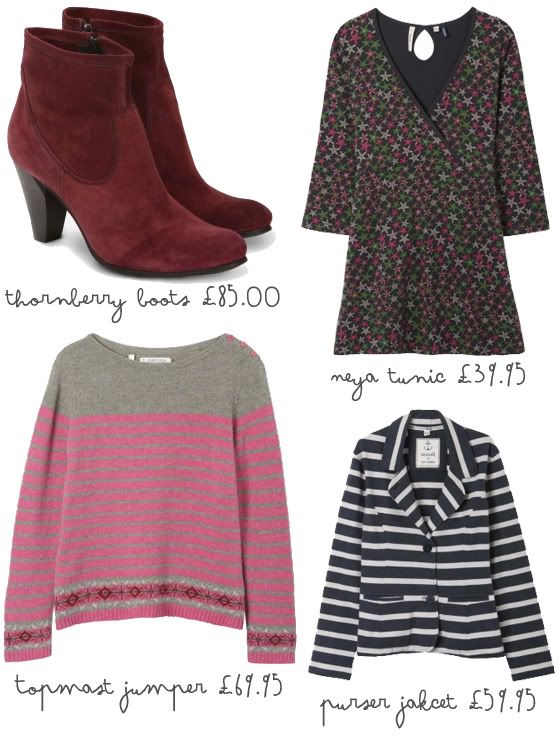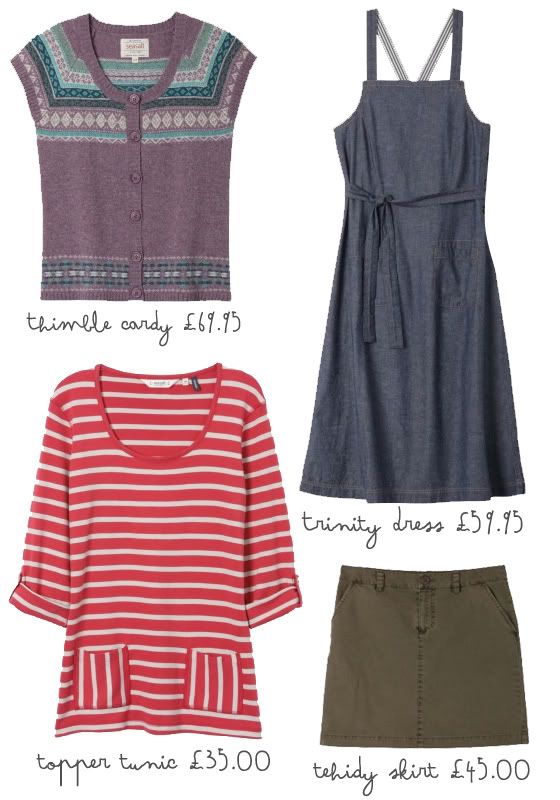 What items are you planning on buying from the shops this autumn and are you a fan of the colder months like me? Please do let me know!