Since starting to look for inspiration for our bathroom, I have become obsessed with looking at tiles. There is just so much choice out there that every time I pick up a brochure, I get a little bit light headed and overwhelmed! But it is addictive, I will admit that I genuinely love looking at tiles!
I have contacted numerous companies requesting brochures and samples and I think it is at this point you start seeing which companies are worth shopping with and those that are not. Fired Earth have been excellent with their customer service and their brochures are wonderfully set out,
I am super pleased so far!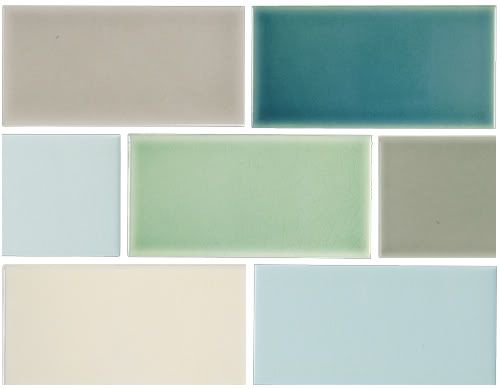 I've loved the look of metro tiles for quite some time and i'm pretty much certain that we'll be using them in the bathroom although we still have a few more options to explore. The Fired Earth "Retro Metro" tiles have a lovely soft crackle glaze to the surface and they look really beautiful in the light. My favourites are "
Lime House
" and "
Serpentine Blue
" but i'm also rather fond of "Holland Park"!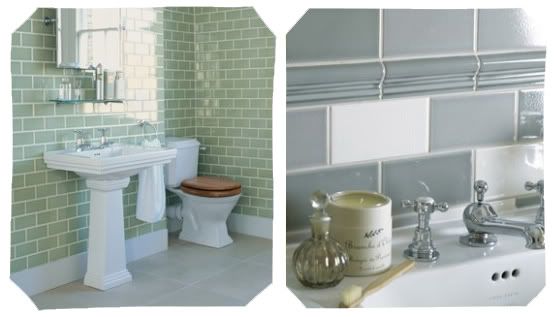 The tiles are pretty pricey at £0.79 per tile (£69.70 per m2) but well worth the money and we have a really compact space to work with so the price is justified.... I am pretty smitten with them!