I found this sweet little stool at a car boot sale in the Summer, it looked a bit (ok, a lot) sad and worn out but I had to take it home with me, especially as it was just £4.00!
This week I finally got round to giving it a little makeover and I am super pleased with the result! I painted the wooden legs with a fresh coat of Laura Ashley 'Linen' eggshell, resurfaced with some fresh upholstery foam and finished it off with a loose cover made from gorgeous
Cath
Kidston
fabric. I kept the cover loose as i'm quite indecisive and like to change things around a lot!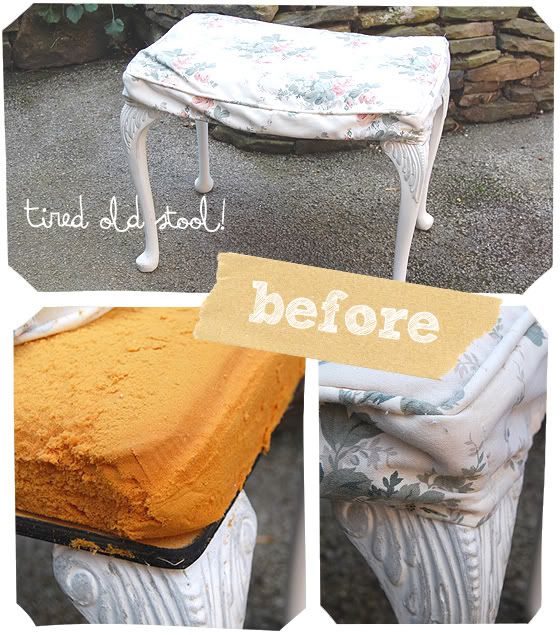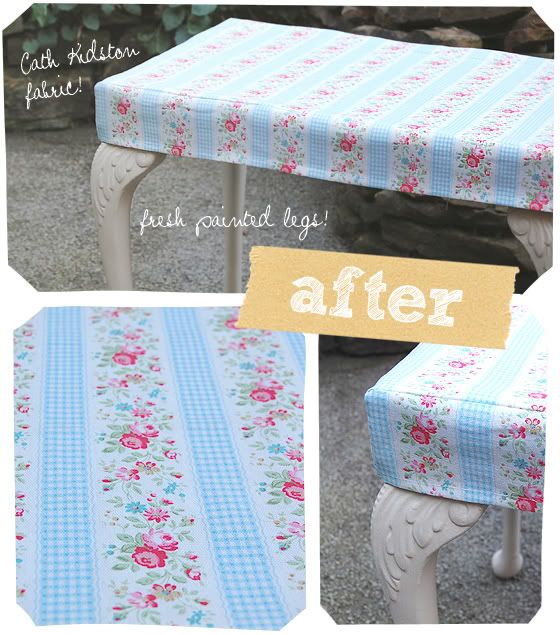 I've been 'doing up' quite a bit of furniture ready for the new house recently, I find it's a super cheap way of making things fabulous and altering them to your own taste!