It has become a bit of a tradition that our trips to Cornwall always involve a visit to the beautiful Cath Kidston shop in St Ives. It has only been open a few years but it is my favourite store, quite compact but seems to stock pretty much everything!
It is also a tradition to browse the website and catalogue beforehand in anticipation of all the lovely things I might be coming home with. I always think, surely this season there can't be anything more I could want but oh no! Here is a selection of things from the spring/summer collection that I am currently drooling over....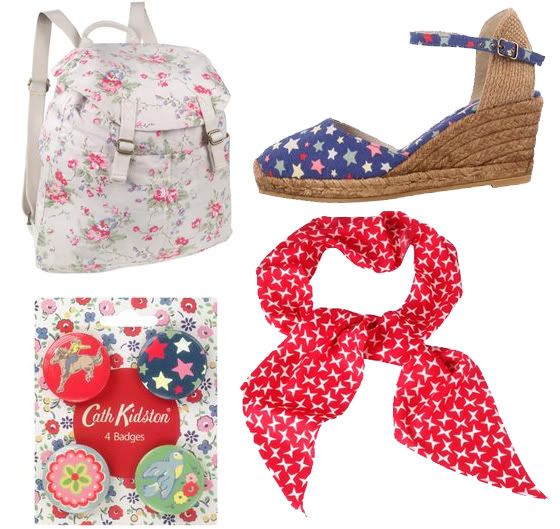 1.
Summer blossom rucksack,
£38.002.
Mini shooting star espadrilles,
£48.003.
Folk ditsy button badge set,
£4.004.
Sailor star kylie scarf,
£20.00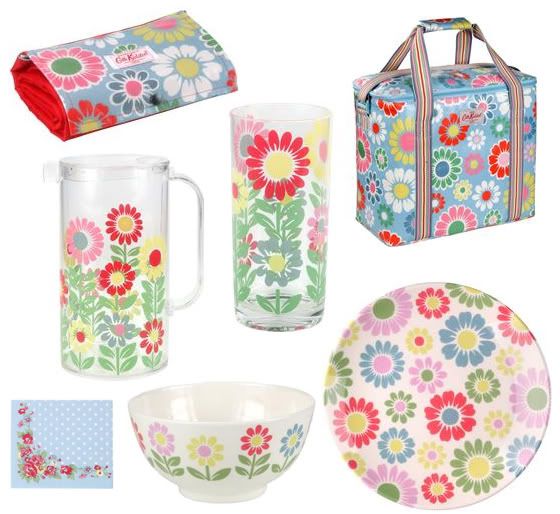 1.
Picnic flower waterproof rug,
£25.002.
Picnic flower large cool bag,
£35.003.
Picnic flower acrylic jug,
£15.004.
Picnic flower acrylic hi-ball,
£4.005.
Folk flowers paper napkins,
£3.506.
Daisy pop set of 4 melamine bowls,
£16.00
7. Daisy pop set of 4 melamine plates, £24.00
I think my favourite item is the rucksack, i'll definitely be on the lookout for that in the shop. Everything is so lovely though!
Are you a Cath Kidston addict like me? Let me know what items you love this season!