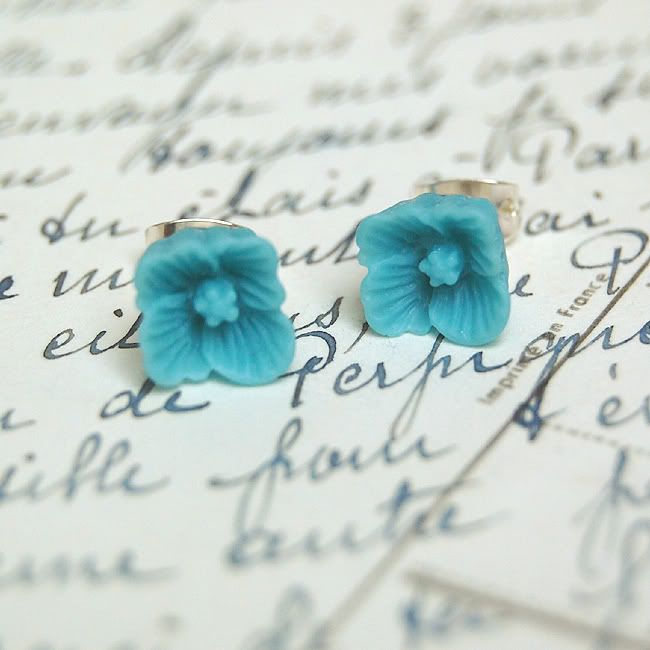 I hope you have all had a wonderful new year and are feeling rested and ready to face whatever 2011 may bring!
I'm blogging today from my shiny new laptop that I bought with Christmas money last week. So far I am loving Windows 7 and it is nice to have a laptop that isn't filled with millions of files slowing it down. I'm on the lookout for a nice case to keep it in now,

I'm

quite drawn to the

Cath

Kidston

ones but we shall see!
2011 is the year (fingers crossed!) that we buy a little house and get a dog. I'm also going to concentrate more on Athene Noctua, introducing new products including a range of jewellery and later in the year maybe some paintings/prints. The tiny sakura studs above are part of the jewellery collection that I have made for spring..... lots of vintage inspired flowers and birds in yummy pastel colours!