I have been making these cute heart shaped brooches recently using scraps of vintage fabric, lace, ribbon and buttons. As a fine art student, I spent most of my time making collages and loved

incorporating

both natural and found objects in to my work.... I think this is starting to translate in to my craft work too!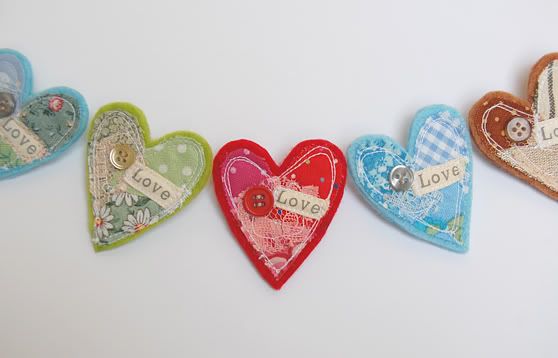 The brooches are currently for sale and can be found at my folksy shop.
These cold nights are making me excited for autumn and all of the exciting things I have planned! The other night I got out the box of fairy lights (I seem to collect them, I have so many different sets!) and chose these mini chandelier lights for the head of the bed.....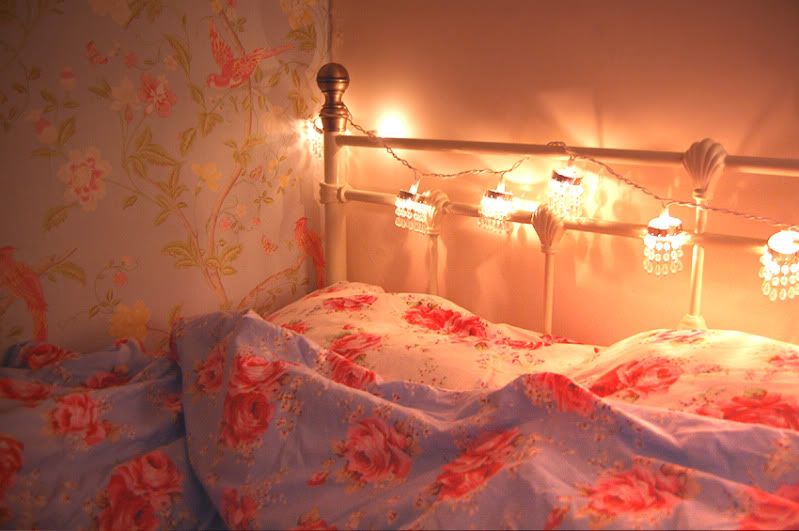 cosy!
Finally, I just wanted to share a picture of some of the pretty asters that my hubby bought for me recently. Don't they look lovely in this green paisley Greengate jug?