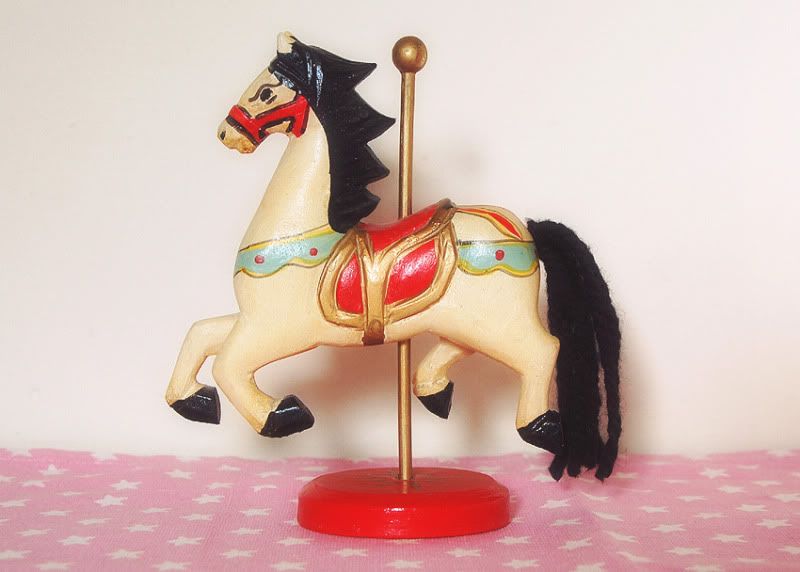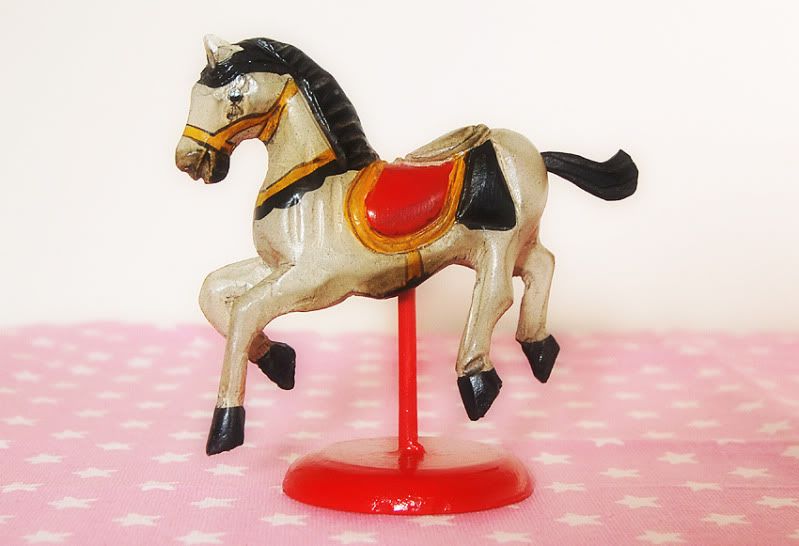 I picked up these painted carousel horses for the collection from today's car boot sale for just 50p each. Aren't they lovely? If you know me, you'll know I have a thing for just about anything fairground related!
It is Blackpool night on BBC Four tonight, I love seeing old footage of my favourite seaside town especially clips of the Pleasure Beach!
My favourite ride there was the "Greatest Show on Earth", a suspended dark ride just by one of the park entrances. I found this clip on

youtube

recently featuring footage of the whole ride....
When I was younger I would take every family member on, just so I could repeatedly ride it. There was one time my grandad

accidentally

(or it might have been on purpose!) knocked the head from one of the horses in the circus scene.... it was a while before it was replaced!
Many elements from the attraction can still be found scattered across the park...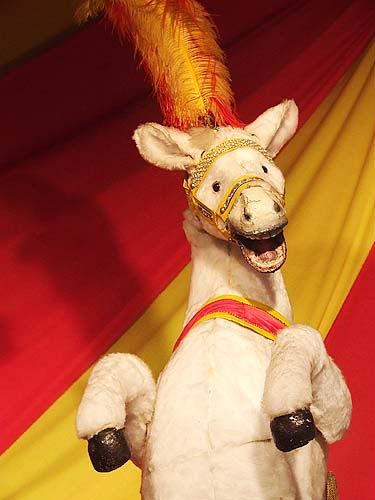 including the horses!